MATCHED IS HERE TO MAXIMIZE ADS REVENUES AND SHOW QUALITY
Matched was born due to the inability of other Ad networks to make a balance between revenues and quality.
From our first live moment on March 1st, 2016, we have been working to facilitate the Ads operations among our publishers and advertisers, so we can gain their trust and satisfaction.
Our publishers and advertisers share the same goal, which is to optimize their Ads so that they can maximize their return on investment "ROI".
So does Matched !
However, we care deeper about the web users of our publishers and advertisers, so we focus on optimizing the user experience to keep every visitor or customer satisfied.
Moreover, we analyze our publisher websites to provide the best solutions. We value honesty; therefore, we show the real results and provide honest feedback.
Honestly, rejecting a customer could be difficult, but professional businesses recognize how important it is to cancel a deal sometimes.
When we reject any website, the reasons vary, but we believe that we cannot provide the owner with the results they aim at with their current website.
Certainly, we always focus on dealing with publishers, whom we can benefit the most. So, we can fulfill our mission. 
---
To Fully Satisfy The Users Behind Our Publishers And Advertisers So That We Can Reduce The Percentage Of Ad Block Usage To Zero.
We believe that each user on the web now understands better why they see specific ads.
Programmatic advertising enabled us to live in the next level of the advertising world.
Web users even notice it when they see irrelevant ads, so programmatic advertising became a necessity.
Most importantly, programmatic advertising technologies never show irrelevant or useless ads.
So, Matched uses the latest programmatic advertising technologies to achieve its goal of having satisfied web users with their displayed ads.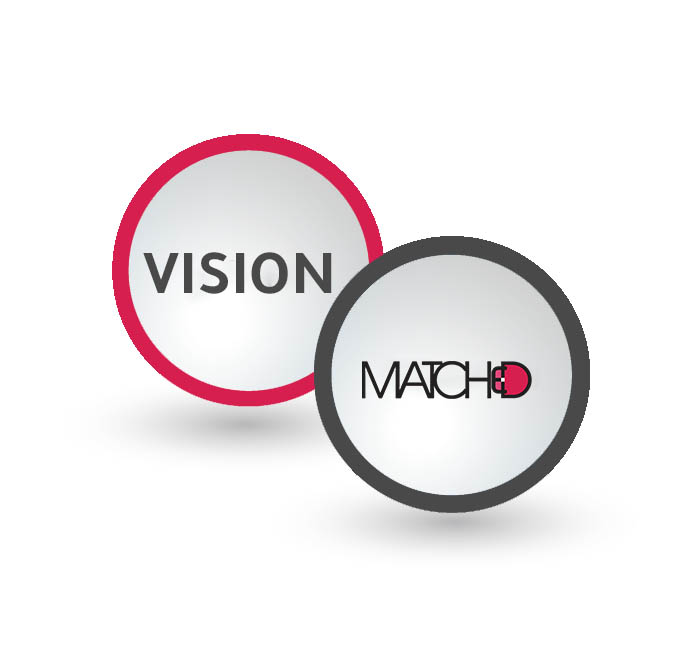 ---
Our Promise
To Keep Human Interaction And Balanced Relationships Among Our Publishers, Advertisers, And Employees
We believe that building relationships on multiple levels is the most precious thing ever.
No matter when or what our advertisers, publishers or employees ask about, we will do our best to help.
We always try to gain our customers' trust and satisfaction through giving ultimate person to person support.
---
---
Matched Achievements
Over Five Years
Has Multi-Cultures, Diversified Backgrounds, And Different Time Zones
However, our team members could get along with each other and work altogether remotely.
So, we have a collaborative working environment that gathers 18 years of experience in Ad networks management, sales, and operations execution from 32 employees.