What benefits will you get
when partnering with Matched?
While partnering with Matched, you will get ultimate support and optimization.
However, let's host one of our experts to walk you through our technologies and benefits.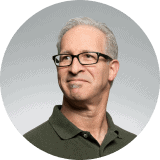 Hi, I'm xxx; one of … . I will walk you through our technologies in detail.
After you register and get your tags, our journey of optimization Ads revenue begins
Behind the scenes, there are thousands of advertisers who bid constantly.
Most importantly, you want an ad to be displayed on your site.
With real time bidding, it is not only about displaying Ads, but also winning with the highest bid.
Ads Based on User Preferences
Here is when our AI programmatic advertising technologies decide which Ad to display based on each user's preferences.
While with displaying the highest bid, our tools consider each user's interests, behaviors, and locations individually.
Consequently, you will have the perfect combination of high relevance score and maximum bids.
Automatic Ad placements testing
Now, our AI tools have recognized your site and users, and we can start applying automatic Ad placements testing.
So, we can match preferred Ad placements better, and you can then have higher ads revenue.
Therefore, we can match preferred Ad placements so that you can have higher ads revenue.
What benefits will you get from the previous technologies?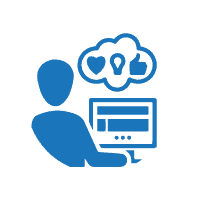 Optimized user experience
All in all, we will be able to optimize user experience by displaying the right ad to the right user in the right placement.
Moreover, our advertisements load on an independent Ad-server taking into consideration both your website loading time and user's internet speed simultaneously. Thus, we end up with an optimized user experience.
High fill rates
Thousands of advertisers bidding in a wide range of fields enable us to cover the majority of site niches and user preferences.
So, you will gain a high coverage rate and maximized ads revenue.
Google Premium Marketplace
After increasing your ads revenue on multiple stages and optimizing your website as a whole, we will list your website in the Google Premium Marketplace to get the highest potential of targeting.
What do you wait for? Start your Ads revenue optimization journey now and partnering with Matched
What do you wait for?
Start your Ads revenue optimization journey now and partnering with Matched